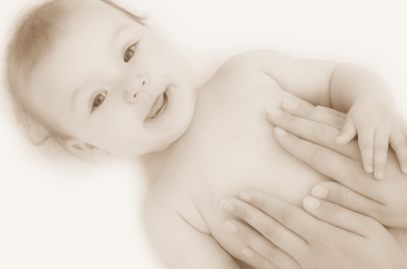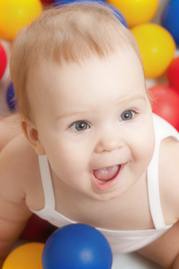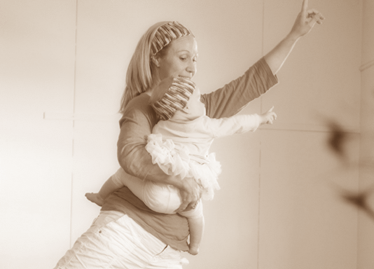 Discover How to Create a Strong and Loving Bond for the Healthy Development of Your Baby

Would you like to ensure that you create the best loving environment for your new baby?

Would you like to experience a more intuitive connection and enhance the bonding relationship with your little one?

If you answered yes, then Moonbeam Infant Massage and Moonbeam Dance/ Movement Classes are the keys to this door…
Becoming a mother or father can be one of the greatest challenges of your life. It's often a time of profound transformation, taking you on a journey through ecstatic joy, quiet reflection, and often unsettling confusion.
Your baby's birth not only delivers a beautiful little bundle into your lap but a rollercoaster of emotions, pressures and predicaments that you have never been exposed to before.
You may be struggling to maintain a familiar lifestyle while experiencing acute exhaustion or frustration over not understanding why your baby will not settle or feed properly or stop crying.
And while you're making every attempt to adjust to your new world your baby is also adjusting to his new environment. He's doing everything in his power to ensure his own survival. That's his number one priority. And his survival and healthy development depends on the extraordinary relationship between the two of you – one that will make sure your baby gets his needs met- his physical needs with food and shelter and his emotional needs with an exchange of comfort, care and pleasure brought about through eye contact, hugs, reassurance, respect and your energetic presence.
Your baby, in the first 12 months of his life, will grow and develop faster than at any other time in his life

He needs you to keep him safe and support his awakening experience. He needs you to tune in to him and to understand the subtle (and sometimes not so subtle!) baby messages that he is giving you. This process is called baby attachment and is critical for the baby's healthy emotional development.
As new parents, you may be able to relate to these statements:
We're constantly exhausted and struggling to help our baby establish a regular sleeping routine.
There's so much parenting advice out there that we're confused about how to help our baby get off to a strong start.
Our baby's physical development has been slow and we're anxious about how we can best support him.
Our baby suffers from colic and we just don't know what to do to ease his pain
I'm struggling to bond with my baby because I've been suffering from postnatal depression
Our baby was premature and we're concerned his development has been delayed.
If any of those statements sound like you, then you need to keep reading…
Baby massage and infant movement therapy can help you develop a deep and loving bond with your baby and give him the best start in life

My baby massage and infant dance/movement courses offer a special time to engage with your baby. I invite you to slow part of your frantic day down to a pace that suits your little one. A time of focused attention where you can begin to notice your baby's behavioural states and body language. Is he feeling anxious, overstimulated or calm and secure, and how can you tell? Babies were born to communicate and a baby's body will indicate to you his calmness or nervousness, as well as his needs. Your loving touch and body language will communicate confidence, security and connection.
Research shows that massage stimulates nerves in the brain that activate all the bodily systems, such as the immune and respiratory systems as well as the digestive system which facilitates food absorption resulting in faster weight gain.
Studies have shown that premature infants portray a 47% weight gain after six consecutive days of massage, thus enabling them to be discharged from hospital on average 6 days earlier than non-massaged babies

Through using baby massage you soothe rather than stimulate the nervous system helping your sleepless baby to fall asleep more easily. Asthmatic babies improve their breathing function, agitated babies experience reduced stress hormones and much more, as well as enhancing parent-baby interaction. What better way to provide skin-to-skin contact using soothing oil and the soft easy touch of your hands.
Ideally, you can start massaging your baby from birth and continue to adapt and develop the routine with songs and rhymes as they grow older until your active teenager demands a back rub to soothe his growing muscles! Or even better, he returns the favour by offering a much desired foot massage to his Mum!
Similarly, when we move with confidence offering a variety of body shapes and movement experiences to our little ones we are stimulating the brain thus providing improved learning conditions for language development, muscular development, sensory integration and more.
Rhythm gives order to our lives. It regulates the events of our day. From your baby's time in the womb to post-birth functions, he feels and responds to different sounds and rhythms. The rhythm of the heart (represented in the 1-2-3 beat of a waltz), the evenness of a walk (a marching beat), the rhythm of a nursing baby (represented in the tune of a lullaby and the beat of a skip).
Research has found that, remarkably, a newborn baby will synchronize its movements to the rhythm of his mother's speech pattern

These rhythms are built in to our consciousness. They provide a framework for us to make sense of our world. Rhythm and movement is the language of our existence, shaping our day from sunrise to sunset, sunrise to sunset…
Movement creates an energy of spontaneity, a responsiveness to being in the moment. Your babies only know 'NOW' and want you to be present: to experience the 'now' with them. The best way to feel present is to bring a sense of play to your interactions, which is how your babies learn about the world and practice relating to others.
To play is to discover, and in the joyful sharing of new discoveries we build connections. Music, sound, the pleasure of free physical expression and spontaneous laughter enhance this energetic spark throughout the Dance/Movement sessions.
Rhythm and movement are integral to the way we connect with our babies

Everyone has their own unique body language. Your baby comes into this world already familiar with and trusting in yours. Communication between you and your infant in this pre-verbal stage is exciting and fun. Dance and movement experiences allow you to build on the trust and to experience delight – a cornerstone to establishing connection and a positive belief in yourself.
Movement is alive in your children; they feel safe and confident to accept new experiences through this medium. The ideas and skills you learn in my infant movement classes will continue on in your home.
Through baby massage and infant dance/movement therapy you can learn how to:
build trust with your baby by moving in a relaxed and confident way with your little one
relax yourself and then relax your baby as well as soothe your baby's nervous system to encourage deeper sleep
become aware of and react intuitively to your baby's unique responses while demonstrating a relaxed presence
stimulate all your baby's senses and arouse curiosity so your baby learns to be more responsive to you
support healthy brain development and prepare for the development of language through sounds, songs and expressive responses – all done in a calm, nurturing and baby-oriented environment
improve communication by learning to read your baby's behavioural cues and body language
enjoy uninterrupted one-on-one time with your baby, delighting in each other's presence so you deepen your bond
learn how to relieve colic and other tummy irritations so you and baby are happier
"I have taken away with me the idea of indulging myself and Scarlett in play. The course has provided me with the opportunity to really experience what she likes and doesn't like. Clear messages from her. I also enjoyed the visual aspect, so very beautiful and fun looking. We loved the suspense of wondering what we were going to do next!" Winona and Scarlett (7 months)
Why choose my baby massage and infant movement classes for your baby?

I'm passionate about helping parents and children develop a deep bond during the first year of life providing the basis for a positive sense of self and positive outlook on life. The future of our society depends on it!
I've witnessed first hand the incredible transition from womb to world through having had 4 children of my own – bringing a wealth of personal experience to my classes.
My studies in child psychology, dance/movement therapy, touch therapy as well as a lifelong passion in the body-mind connection through the practice of Modern Dance, Tai Chi and Yoga means you get the benefits of my extensive experience and knowledge of body therapies and practices.
I'm a Primary School and Language teacher, Certified Dance/Movement Therapist and Certified Infant Massage Instructor, having studied with internationally recognised institutes.with over 30 years of strongly supported medical research and evaluation behind them.
"I loved Suzy's warm, gentle and creative approach to her classes. I learnt a lot – not just about massage but about mothering and how to strengthen my bond with my baby." Adrianna and Max (3 mths)
Would you like to feel more connected, develop a deep bond and have fun with your baby?

If so, here's what you need to do:
Enter your details in the contact form below to register your interest for either baby massage or infant movement classes at either my Paddington or Enmore studios.
Call me on 0413 444 914 or email me to discuss your needs or to ask further questions about my courses.
Please note Infant Massage Courses are for newborn to 5 mths and Dance / Movement Courses are for babies from 5 months to walking age…and you've got the first 12 months covered!